This is my go-to weeknight meal. You can prepare the whole menu in about 15 minutes, yet it's tasty enough to serve at dinner parties. I frequently serve it alongside a broiled or grilled steak for extra protein. I made this menu for my good friend and first-time mom, Christie. Anabelle and I had the pleasure of visiting her and her darling daughter, and instead of showing up empty handed, I brought along the makings for this simple meal. Cooking is the last thing a new mom needs to worry about.
Tortellini with Spinach and Toasted Garlic
Serves 3
1 x 13-oz (370‑g) package cheese tortellini (Barilla recommended)
1/4 cup (60 ml) olive oil
3 to 4 cloves garlic, minced
7 to 12 oz (200 to 280 g) baby spinach, washed and drained
freshly grated Parmesan cheese
Cook the tortellini until it's al dente, according to package directions. Drain the tortellini (but do not rinse) and rinse out the pan. Add the olive oil and minced garlic to the pan and heat on medium, stirring occasionally, until the garlic is golden. Watch the pan carefully, as the garlic will go from golden to burnt in a matter of seconds. If the garlic burns, start over with new olive oil and garlic. Just as the garlic turns golden, add the spinach to the pan. Saute the garlic and spinach together over a medium-high heat, stirring frequently, until the spinach is just wilted. Return the tortellini to the pan and toss with the spinach, garlic, and olive oil. Serve with grated Parmesan cheese.
***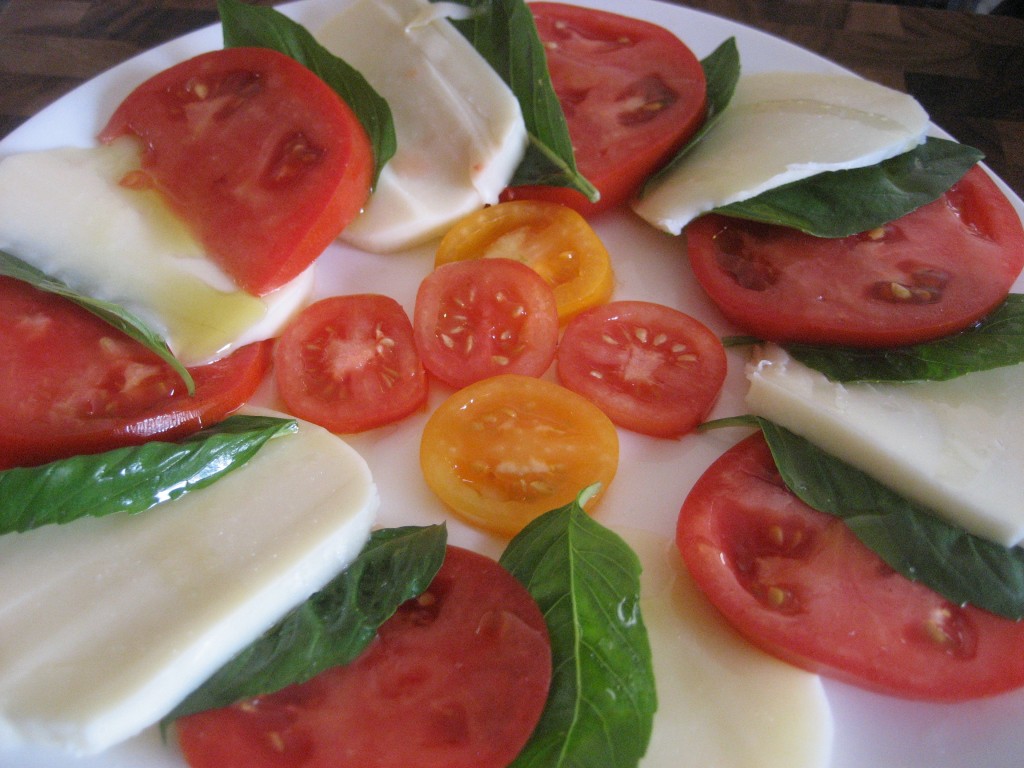 Caprese Salad
Serves 3
2 vine-ripened tomatoes (about 1 lb/450 g), sliced 1/4 inch thick
1/2 lb (225 g) fresh mozzarella, sliced 1/4 inch thick
8 to 10 large fresh basil leaves
2 tablespoons extra virgin olive oil
salt and freshly ground black pepper, to taste
Arrange the tomato, mozzarella, and basil leaves on a serving platter, overlapping them. Drizzle with olive oil. Season the salad with salt and pepper and serve immediately.

Email this post

Print this post