I was having dinner out with a friend awhile ago and after overdoing it with the starter and main course, none of the heavy desserts on the menu appealed to me that night. "You know what? I'm going to do something I've never done before. I'm going to go off menu!" I said, and asked the waitress for an affogato al caffe. They sold vanilla ice cream and they sold espresso, so it was just a matter of putting the two together in one bowl, like an ice cream sundae for grown-ups.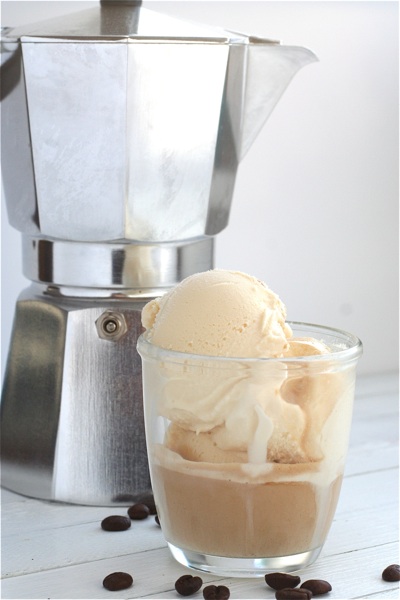 I was reminded of affogato al caffe (which means 'drowned in coffee' in Italian) when Café de Cuba sent me some of their Really Good Organic Coffee, decaf coffee and teas to try recently. This is one of those recipes where the quality of the ingredients really matters. Use the best vanilla ice cream you can find and use good, strong espresso (regular brewed coffee will not work here).
Affogato is good any time of year, but if you'll be entertaining during the holidays, it's an easy option for a dessert and pick-me-up after a big meal.
Affogato al Caffe

Serves 1
Put a few scoops of best-quality vanilla ice cream (though you could also use chocolate ice cream) in a bowl, sundae dish or cappuccino cup. Pour over a shot of freshly made espresso and serve immediately. You could also add a shot of amaretto or other liqueur to give it a little kick.

Email this post

Print this post