The problem: It's hot. I'm tired. I have a two year old that "needs dinna momma." The solution: Tostadas. Fast, fresh, fun, and infinitely variable, tostadas are on regular rotation in my dinner arsenal. I usually make vegetarian tostadas (sin carne) but had a taste for something a bit richer tonight.
Beef and Bean Tostadas
Serves 4
1 lb (450 g) ground beef
1 large clove garlic, minced
1 shallot, minced
1/2 teaspoon ground cumin
1 teaspoon chilli powder
1/2 teaspoon salt
1 teaspoon tomato paste
3 tablespoons water
8 tostada shells
1 x 15 oz (425 g) can refried beans, heated
about 1 1/2 cups (110 g) shredded cheddar or Monterey Jack cheese
suggested toppings: avocado, salsa, shredded lettuce, diced tomato, sour cream or whole milk yogurt, sliced jalapenos, sliced black olives
In a large skillet, brown the beef over a medium heat. Stir in the garlic, shallot, and spices. Cook for 2 to 3 minutes, until the garlic just begins to turn golden and the spices become fragrant. Stir in the tomato paste and water. Cook for about 5 minutes, stirring occasionally.
To assemble each tostada, spread a thin layer of refried beans on a tostada shell. Top with cheese, then beef. Add whatever additional toppings you like. I personally like all of the toppings listed but rarely have them all in the house at the same time.
***
This creamy avocado dressing tastes best with heartier greens and vegetables such as chopped romaine and radishes. If serving with more delicate greens (like in the photo), thin the dressing with a few additional tablespoons of water.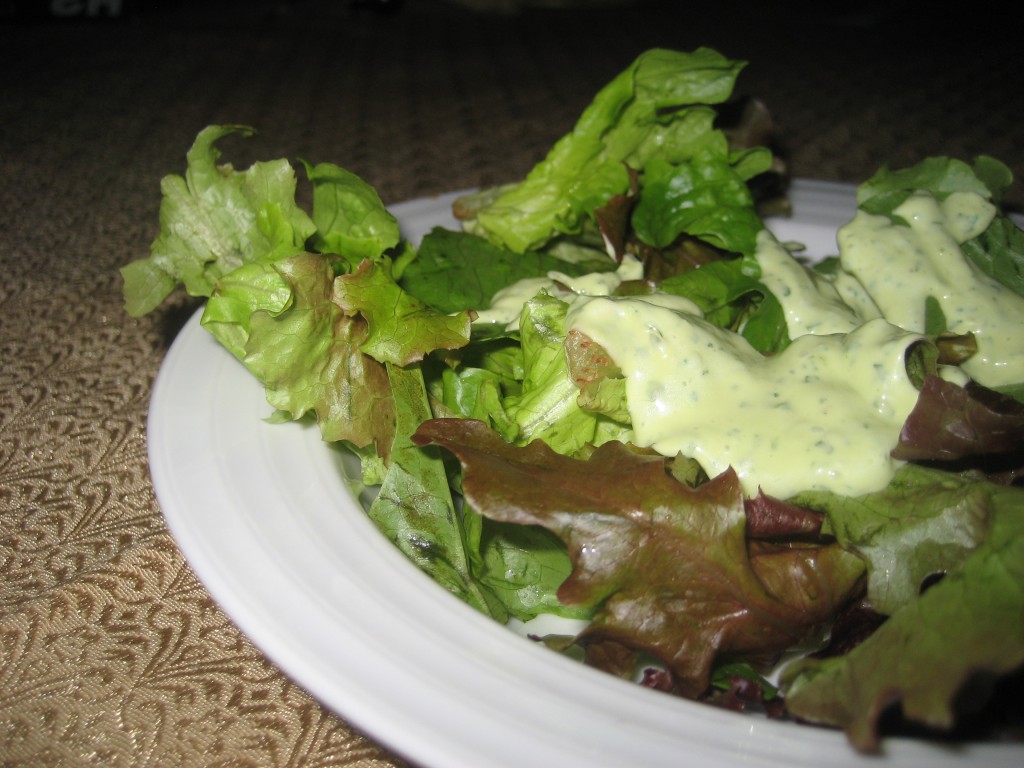 Tangy Avocado Dressing
adapted from Mexican Everyday by Rick Bayless
Serves 8
1/4 cup (60 ml) vegetable oil
1/4 (60 ml) olive oil
3 tablespoons fresh lime juice
1 clove garlic, minced
1/2 cup (120 ml) mayonnaise
1 teaspoon Worcestershire sauce
1 avocado
1/2 cup (10 g) cilantro leaves, chopped
2 green onions, chopped (white and green parts)
3/4 teaspoon salt
3 teaspoons cold water
Add all the ingredients to a food processor or blender. Process until smooth. Season with salt and pepper to taste and serve.

Email this post

Print this post